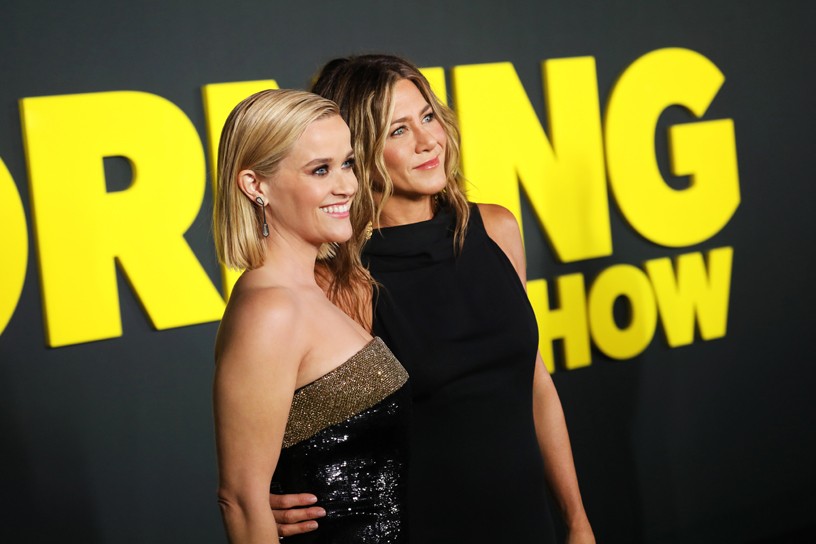 La pandemia di COVID-19 ha avuto (in effetti sta ancora avendo) conseguenze profonde sull'industria del cinema e della televisione. L'effetto più facile da percepire è chiaramente quello dei molteplici ritardi – non solo di uscita al cinema dei contenuti già pronti (vedasi Tenet), ma anche di produzione di quelli futuri. Pare addirittura che gli sceneggiatori di The Morning Show, serie di Apple TV+, stiano addirittura la seconda stagione in modo tale che rifletta lo scoppio della pandemia – e delle importanti conseguenze che ha avuto sull'intera società americana.
Le informazioni sono state rivelate al sito Deadline da Mark Duplass, l'attore che interpreta Charlie "Chip" Black nella serie. Duplass non ha specificato più dettagli sul cambio di rotta della sceneggiatura, limitandosi a dire che la pandemia sarà "incorporata". C'è tempo anche per un rapido commento sulle nomination agli Emmy 2020: la soddisfazione per il risultato dello show (8 nomination) è chiara, ma c'è anche un po' di disappunto per i colleghi che non sono stati nominati – ha stupito in particolare l'assenza di Reese Witherspoon, che aveva tenuto compagnia a Jennifer Aniston nelle nomination ai Golden Globe 2020.
L'aspetto più curioso è che quella di riscrivere le sceneggiature in corsa pare star diventando un'abitudine, per The Morning Show: durante la realizzazione della prima stagione, quando due episodi erano già stati filmati completamente, i successivi copioni erano stati riscritti per includere il movimento #metoo, relativo alle denunce di molestie sessuali e comportamenti inappropriati sul luogo di lavoro nell'ambiente hollywoodiano e non solo.
Non è chiaro quando la nuova stagione della serie sarà disponibile su TV+. Data la pandemia, è lecito aspettarsi qualche ritardo.
Author: Apple HDblog